About Us

Love to buy new clothing's never fade among customers and to cater to these demands many enterprises have established in the market. We, JMV DESIGNER STUDIO, are one such quality-centric manufacturer and export of designers range of garments. Our products include Lehenga Choli, Ladies Palazzo, Ladies Cotton Suit Designer, Ladies Saree, and many more. Be it the selection of fabric, thread, embellishment, or dyes, we make sure to procure it from reliable vendors of the market. Specialized teams are employed in our organization to accomplish various tasks. We have procurement agents, quality auditors, marketers, and many more personnel in our teams who work with complete dedication. Also, we have the best designers in our company who comes with an attractive range which are in line with the latest trends. In addition, advanced machines are used to carry out business activities in minimal time and at cost-effective rates. Further, our garments are designed considering the comfort of the wearer and seasonal need. The mission of our company is to out the shine in the international market, we are sure that our this dream will come true.

Our Working Approach

We follow a systematic manner to conduct our business operations because we believe that this will help us to stand out in the market. Quality is given prime importance in our organization, the supervisors employed to ensure that all the industrial guidelines are being followed by the team. Moreover, we have a policy of gathering feedback from patrons so that areas of improvisation can be identified and necessary step can be implemented. Apart from all this, the following things are including in our working approach which aids us in making clients happy.

We practice ethical business policies.
We ensure to deliver products on scheduled time.
We make use of advanced machines to manufacture our range.
We take the required steps as per the suggestions were given by our clients.

Ample Choice

Our company is a one-stop shop with a huge collection of Ladies Cotton Saree, Ladies Saree, Designer Lehenga, Gown and all types of Jacquard Sarees, and so on. The clothes we manufacture are available in different stuff which is extremely comfortable to wear. We give our clients an ample choice in terms of sizes, colors, designs, and prices as well so that they won't wonder at other places. In the upcoming time, we are planning to add more to our product range, thereby, widening our collection and expertise.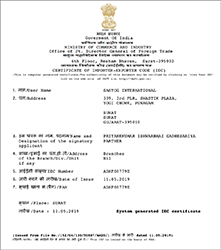 Read More